Southwind Animal Hospital veterinarians and staff recognize that dental or periodontal disease is the most frequently diagnosed health problem in our pets. More than 80% of dogs and 70% of cats have periodontal disease by the time they reach age three. Imagine how our mouths would feel if we did not brush our teeth daily or visit the dentist.
Our pets' teeth affect the health of their entire body. Without good oral hygiene, pets can develop dental complications, which can spread and contribute to heart and kidney disease.
Signs of oral and dental diseases in dogs and cats include:
Bad breath
Loose teeth or teeth that are discolored or covered in tartar
Shying away from you when you touch around your pet's mouth
Drooling or dropping food
Bleeding from the mouth
Loss of energy, appetite or weight loss
We encourage a biannual physical examination for those pets with high risk for periodontal disease and annually for all other pets to discuss good preventive care and early dental cleanings. During your examination, our Southwind veterinarian will assess your pet's teeth and gums to recommend a complete oral health assessment and treatment.
A collaborative effort with periodic cleanings and home dental care will help your pet's teeth stay clean and prevent underlying disease. Schedule an appointment for an oral health examination at Southwind Animal Hospital by calling 865-724-1040
BEFORE Teeth Cleaning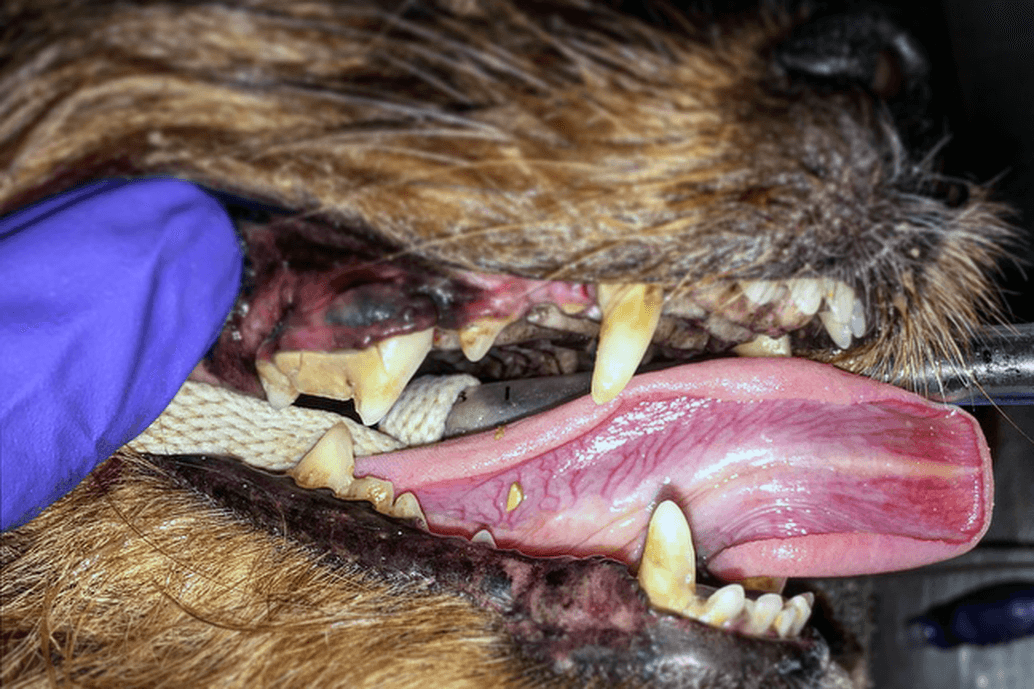 AFTER Teeth Cleaning