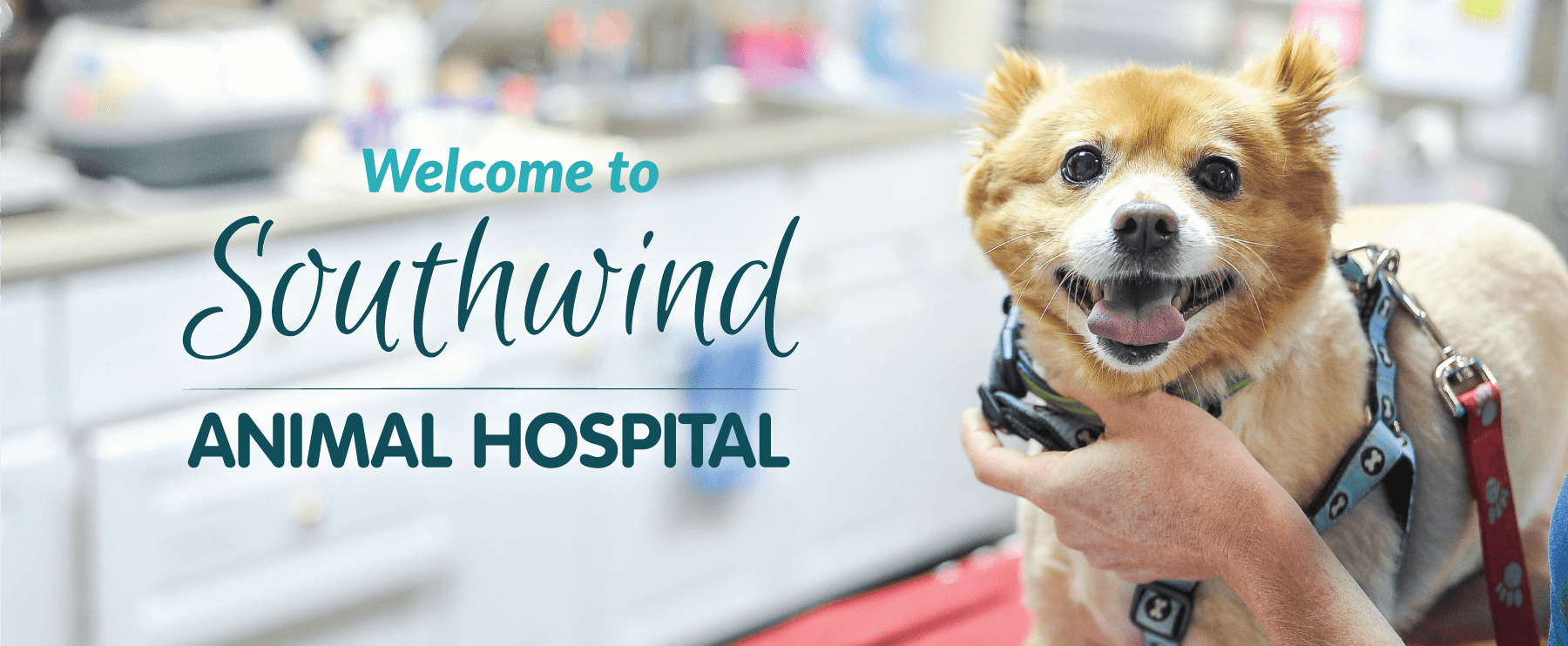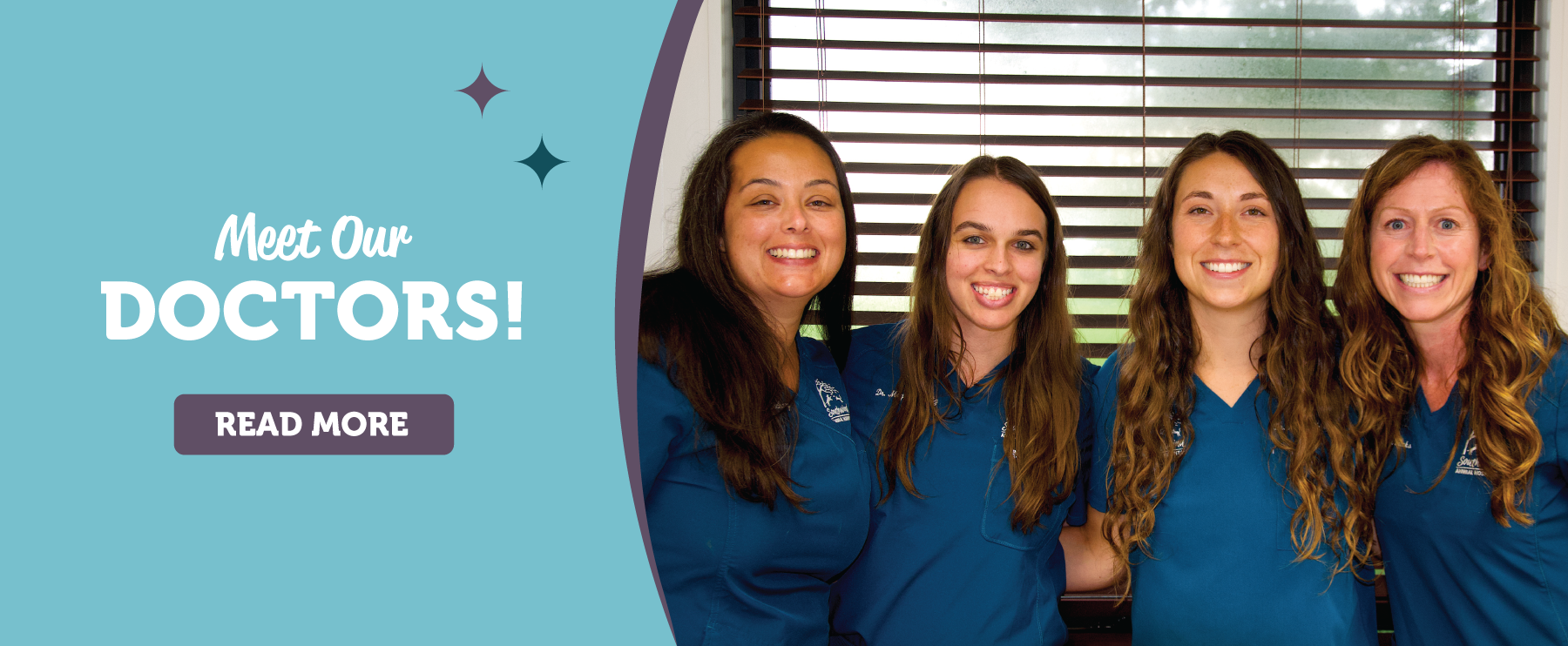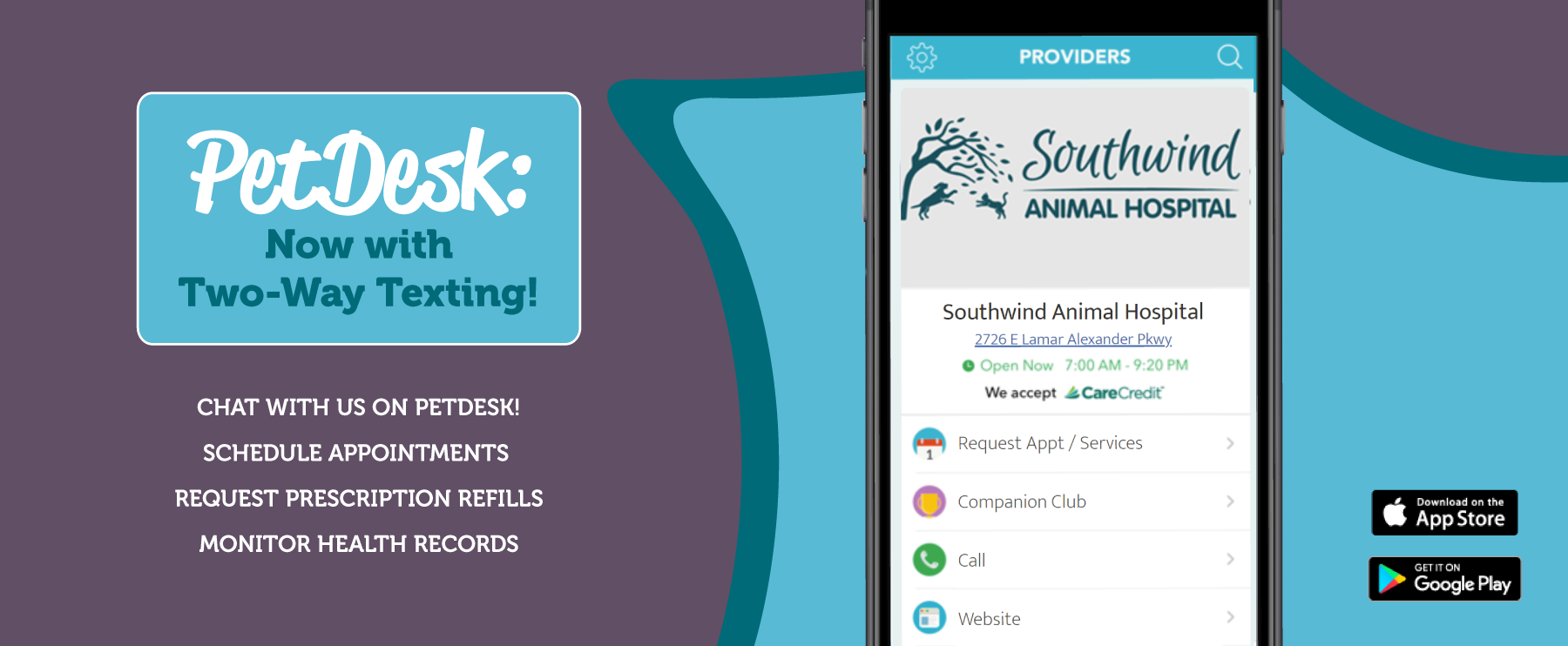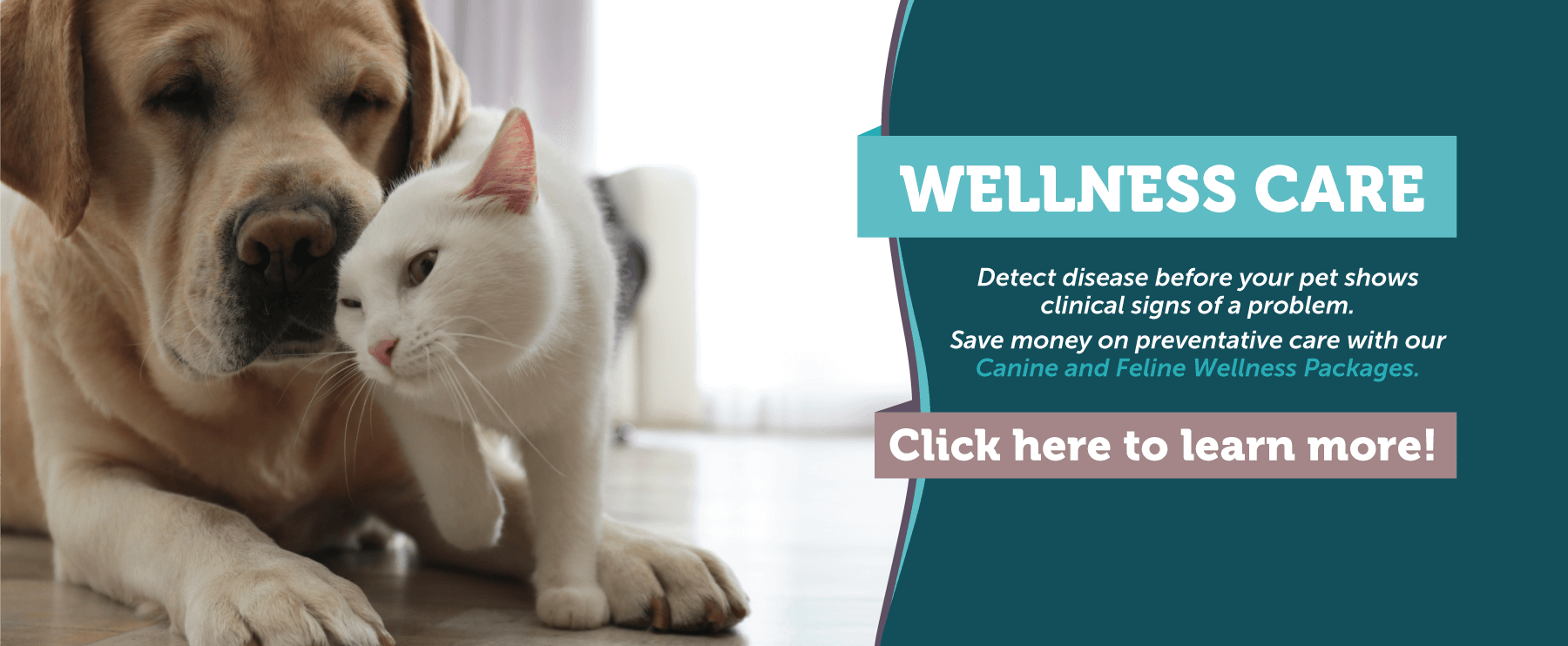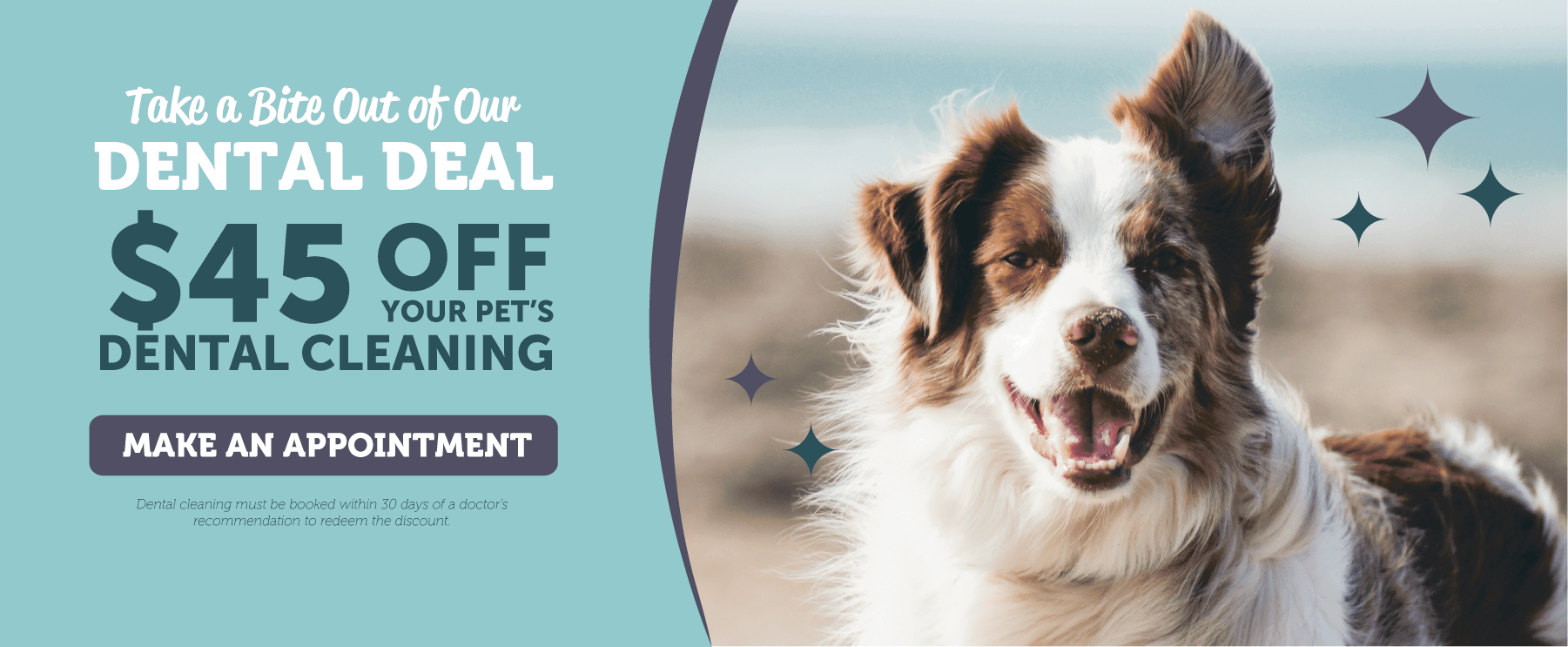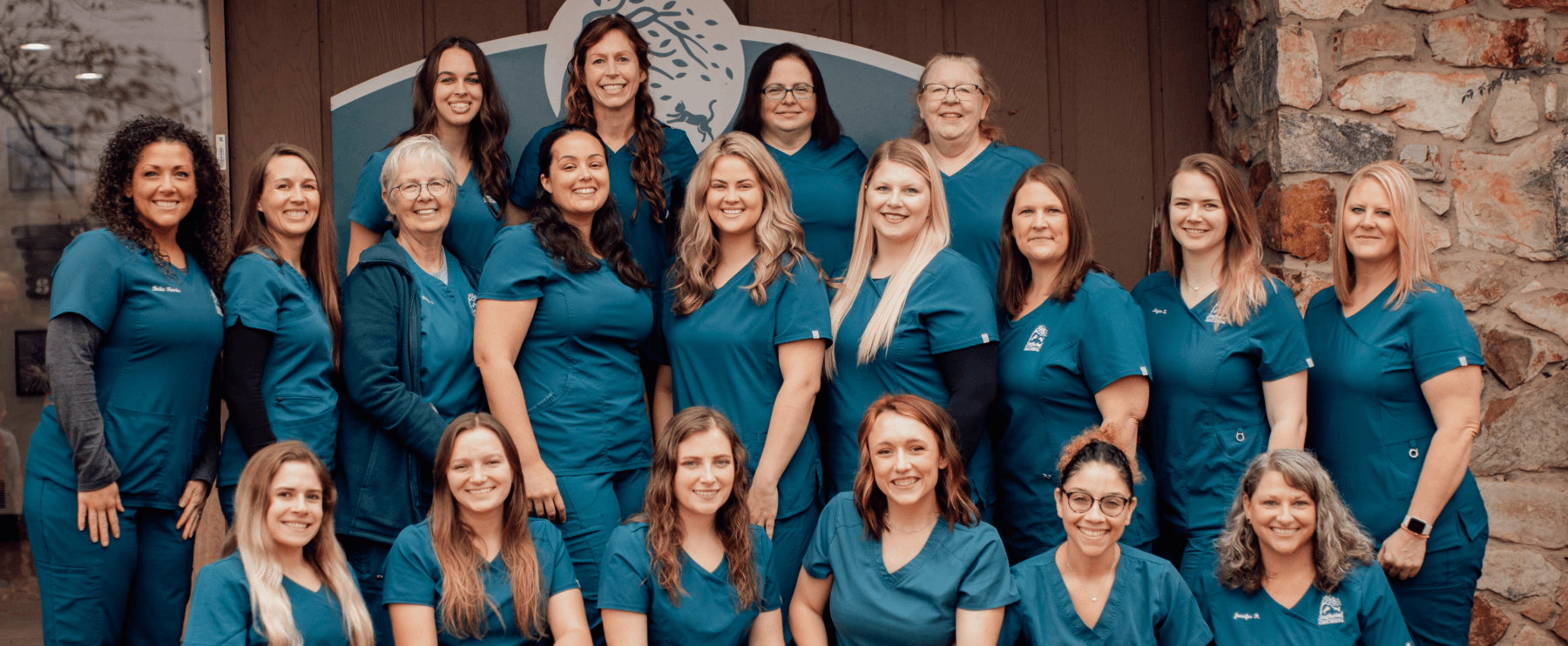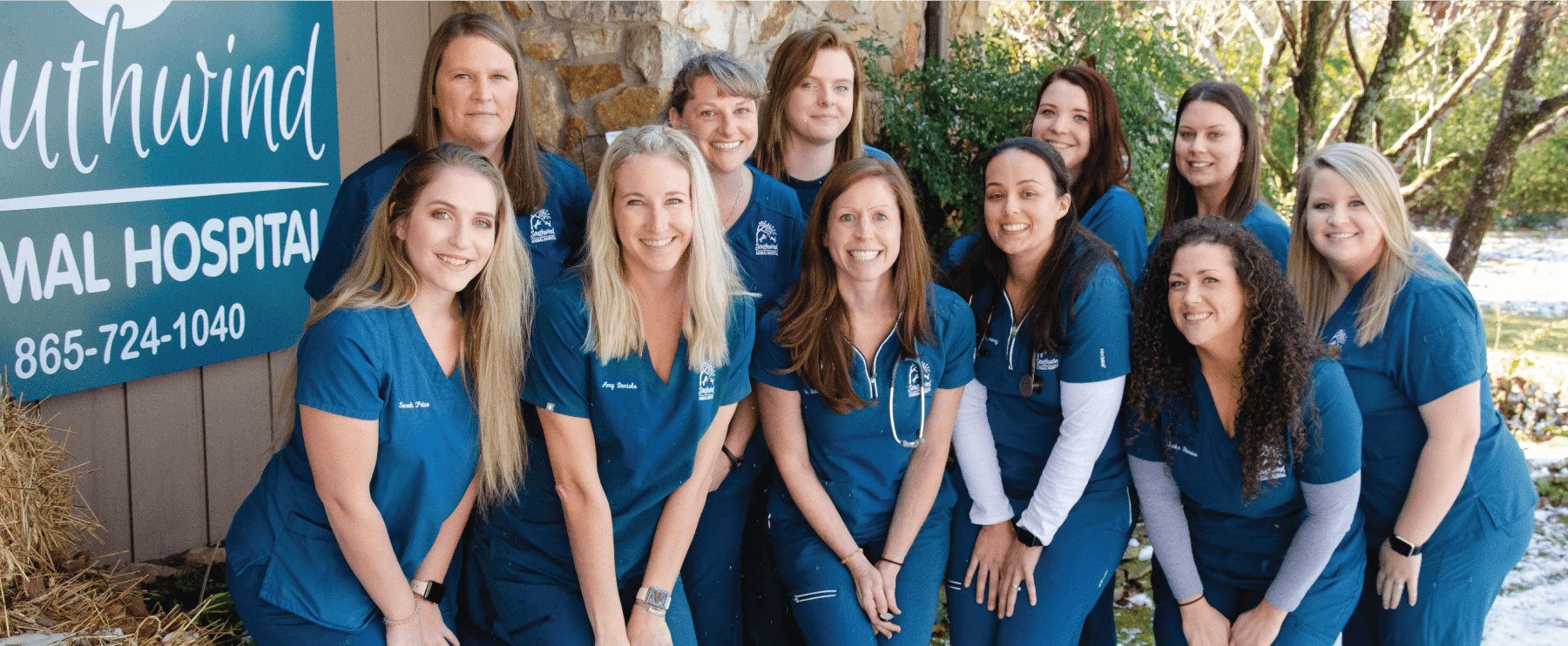 Request Appointment
Whether it's routine vaccinations or a complex medical problem, we're here for you and your pet with compassionate, experienced veterinary care. Schedule now!
Meet Our Team
Our doctors and staff are friendly, knowledgeable and here to help your pet. Learn more about them here.
Talk to Us
Not sure if your pet needs a vet? Have a question? Our friendly staff and experienced doctors are here to help! Call us at (865) 724-1040 or send us a message right from our contact page.

Welcome to Southwind Animal Hospital!

Southwind Animal Hospital is located in Maryville, Tennessee, at the foothills of the beautiful Smoky Mountains. Our experienced veterinarians and staff are committed to client education and providing the highest quality veterinary medical and surgical care to your family pets.
As your Maryville veterinary hospital, we strive to provide you with a clean and inviting atmosphere where we focus on communication and customer service. Our mission is to benefit the pets we care for and the owners we serve. We are passionate about the human/animal bond and are dedicated to becoming a partner in your pet's healthcare.
We look forward to meeting you and your pets and invite you to come visit!
Read More


What Our Clients Have to Say

Awesome, amazing, best of the best. Staff and Vets!
This is my third year with Southwind. Dr. Hicks is the best Vet in East Tennessee. I have had many dogs and vets in my life. She is kind and thoughtful and extremely competent and is a very fine human being. I have often said that I wish she worked with humans. She totally supported my older Irish Setter with so much love and gave him an extra 2 years of a great life and who now tends to my young wild one. I am not sure that I would have chosen such a young impulsive Irish, if I did not have Southwind to support us. I am so very grateful! Dr. Hicks also hires a friendly, caring, and attentive staff which makes this clinic an incredible find. The staff I have worked closely with (who deserve great big gold stars) are Sandy, Jennifer, Becka, Kelly, Isis and Alyssa.
Sandra M. Smith and Sasha