We're pleased to offer our patients options for orthopedic procedures with Dr. David A. Hicks. Dr. Hicks specializes in patella luxation corrections, cranial cruciate rupture repairs, growth dysplasia, and fracture repair. He owns Advanced Mobile Veterinary Surgery, a mobile veterinary surgical practice, and he has provided select veterinary clinics in the greater Knoxville, TN, area with advanced orthopedic and soft tissue surgeries. Southwind Animal Hospital is considered his home clinic.
Common orthopedic procedures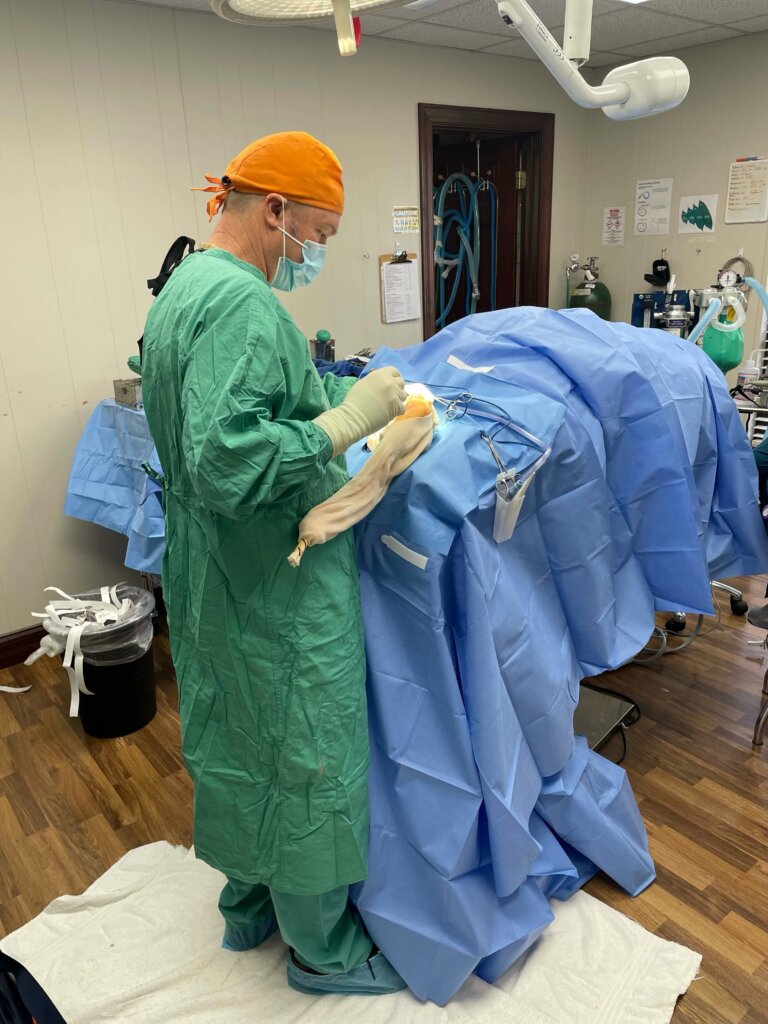 Cranial Cruciate Ligament (CCL) Repair: It's extremely common for dogs—especially older and overweight dogs—to rupture their CCL or knee. It's the canine equivalent of the human anterior cruciate ligament, or ACL. When dogs rupture this ligament, their knee joints become unstable, and they will limp on the affected limb. CCL tears can affect dogs of all sizes, breeds and ages, but it rarely affects cats. Surgical and non-surgical treatment options are available for a torn CCL; however, the only way to permanently control instability in the knee joint is with surgery. Because CCL tears cause such significant mobility issues for pets, it's important to get these injuries treated as quickly as possible.
Tibial Plateau Leveling Osteotomy (TPLO): If your dog has been diagnosed with a torn cranial cruciate ligament (CCL), you may want to consider a tibial plateau leveling osteotomy (TPLO). While this procedure can be performed on just about any patient, including small dogs and cats, TPLO seems to be most applicable to larger breed, active dogs. In general, dogs weighing over 45 pounds, especially if they are very active, will benefit the most from TPLO.
About Dr. Hicks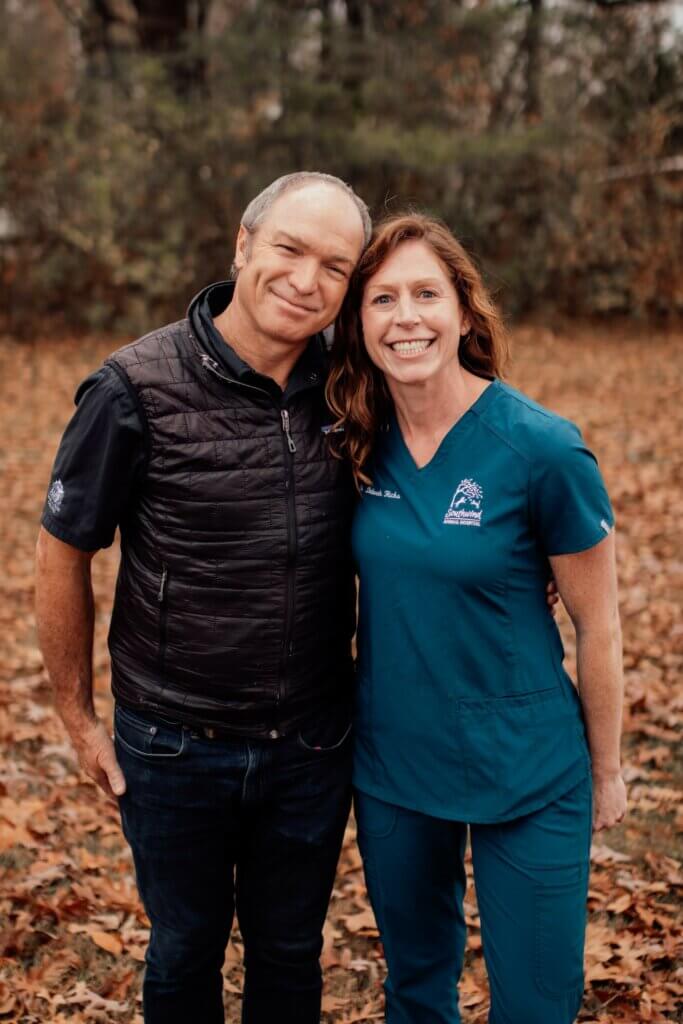 Dr. David Hicks was born and raised in Cleveland, TN, a small manufacturing community about 20 miles North of Chattanooga, TN. He graduated from Bradley Central High School in 1988 and worked building stoves at Magic Chef, Inc. After working at several other manufacturing facilities, including M&M Mars and the Coca-Cola Bottling Company, David found his way into the classrooms at Cleveland State Community College. Here he discovered his love for science and obtained an associate degree in chemistry in 1995. He attended the University of Tennessee–Knoxville and was accepted by the UT College of Veterinary Medicine in 1996. David received his Doctor of Veterinary Medicine degree in 2000 and matched for a small animal rotating internship in medicine and surgery at the Schwarzman Animal Medical Center in New York, NY. After successful completion of his internship, he spent two years in small animal private practice before returning to the UT College of Veterinary Medicine as a research fellow in the Biomechanical Gait Laboratory, headed by Dr. Darryl L. Millis. This position allowed David the opportunity to pursue his post-doctoral training in the field of biomechanics. Between 2003 and 2009, David successfully completed a 3-year residency training program in small animal surgery and obtained his PhD in Comparative and Experimental Medicine with a concentration in Biomechanics. He received the Mark Bloomberg Memorial Resident Research Award at the Veterinary Orthopedic Society's Annual Conference in Steamboat Springs, CO in 2009 and his research was subsequently published in the journal Veterinary and Comparative Orthopaedics and Traumatology. Outside of work, you'll find David in the woods with his family and dogs, on his mountain bike, or floating down a river stream somewhere close by.